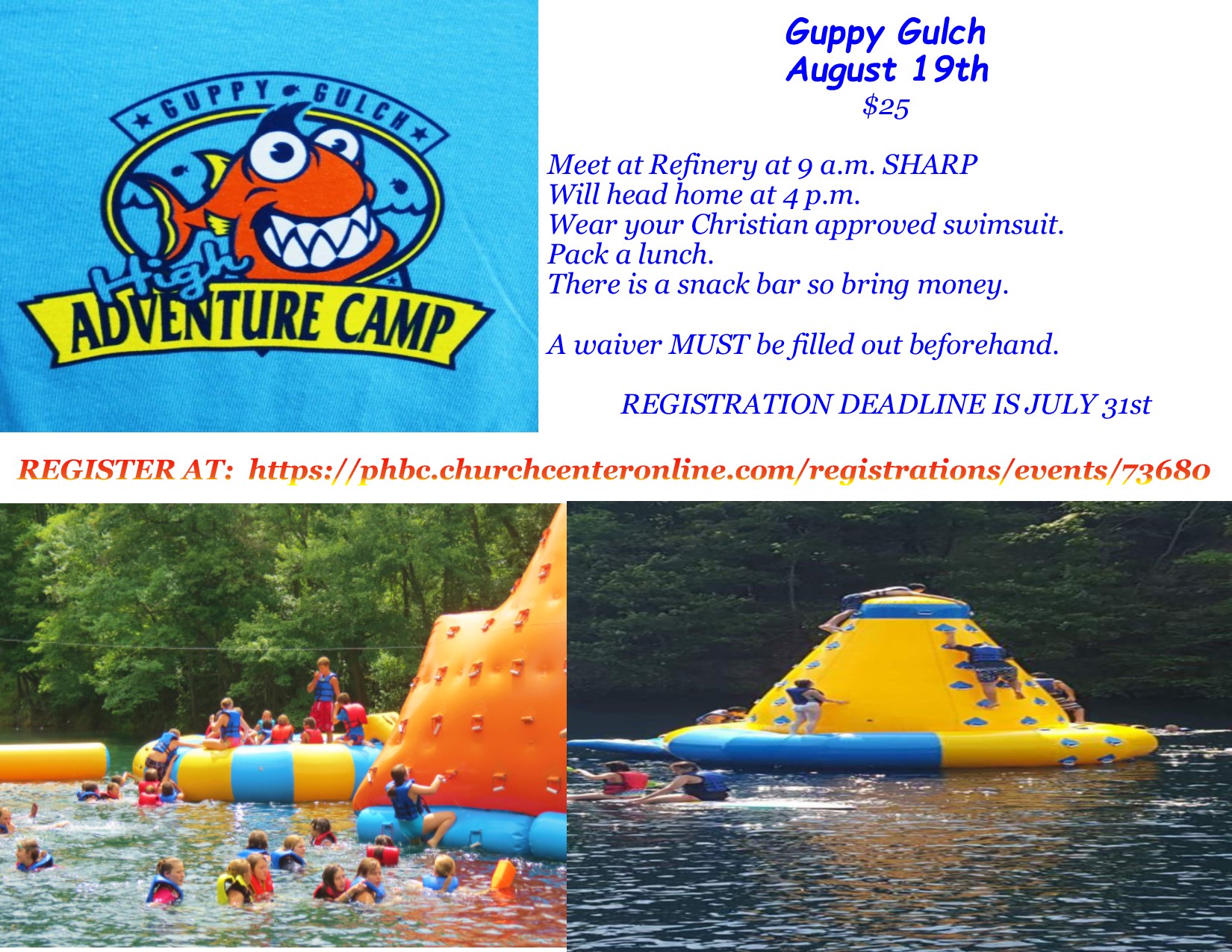 GUPPY GULCH - Youth and College Group
August 19th, 2017
$0 - $25
Guppy Gulch is a 13 are acre waterpark for groups only. It has inflatables and warrior courses. Everyone has a great time here!!!
We will meet at the Refinery at 9 a.m. SHARP. Carpooling details will be ironed out when we know how many are going. We will head home at 4 p.m. Wear your Christian approved swimsuit. Pack a lunch, but also bring money for the snack bar if you would like.
A waiver MUST be filled out beforehand. and given to Ryan, Kathy or Laura.
REGISTRATION DEADLINE IS JULY 31st